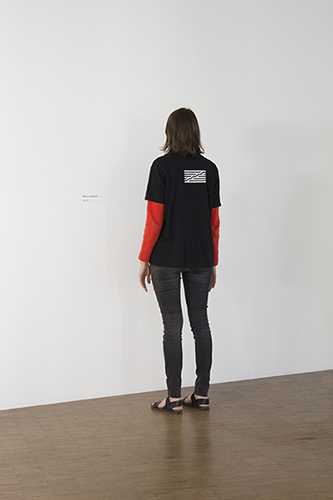 Bugs
performances at the Pompidou Center, Paris, 2015

On the occasion of Le Nouveau Festival,* and more precisely of an exhibition titled "Le Musée du bug" at the Centre Pompidou, Martin Le Chevallier proposes to get a "bug" into the museum's system. He would like to have the museum staff act out behavioral glitches similar to those of characters in video games. Ultimately, these bugs were acted out in micro-performances by the Nouveau Festival personnel: brief pauses opposite blank walls, facing inexistent works of art.

* "Le nouveau festival" at Centre Pompidou, April 15 to July 20, 2015.